Free Order Of Operations Worksheets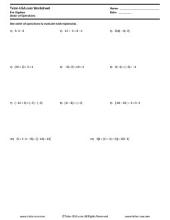 This Free Pre-Algebra Worksheet contains problems on order of operations and grouping symbols. Students must simplify expressions by following the order of operations: Remove grouping symbols,...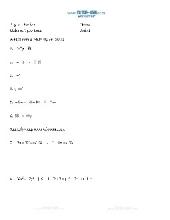 This is a basic Free Pre-Algebra Worksheet with problems that require an understanding of operations with negative numbers, exponents, and the order of operations.