Free Probability Worksheets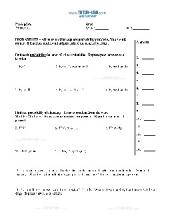 This worksheet contains a number of problems on calculating probability and odds of different events. Problems include calculating probability, odds for and against an event, and open-ended questions...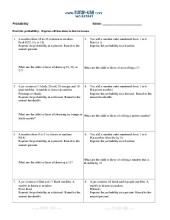 This Free Pre-Algebra Worksheet contains problems on finding the probability and odds of problems involving different colored marbles in jars and of number cubes (or dice).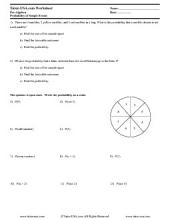 This Free Pre-Algebra Worksheet contains problems on probability of simple events. Problems include calculating the probabilities involving marbles, spinners, and selecting letters from words