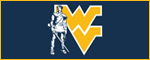 West Virginia University offers a great variety of programs that be completed 100% online. West Virginia online is a great option for those looking for an online education from an extremely well known and respected university.
Teaching Degree Summary:
West Virginia University has an outstanding selection of online teaching and education degree programs. Programs that be completed 100% online include Master of Arts in Elementary Education, Master of Science in Secondary Education, Master of Arts in Special Education, and Master of Science in School Health Education.
Master Degree Programs:
M.A. in Elementary Education
M.A. in Instructional Design and Technology
M.A. in Secondary Education-Science Emphasis
M.A. in Secondary Education-Social Studies Emphasis
M.A. in Special Education
M.S. in Athletic Coaching Education
M.S. in Physical Education Teacher Education
M.S. in School Health Education