Are you interested in a teaching career or finding information on the best online teaching degree programs? The first step in deciding if teaching is the right choice for you is to start researching education and teaching programs at local colleges and online Universities.
There are a number of outstanding Universities with top-notch teacher education degree programs. This page contains 100% free information from a sample of the Best Online Teaching Degree Programs offered by accredited online colleges and universities.
Finding the perfect local or online teaching degree programs can be frustrating and time consuming, but if you want to pursue a career in education and teaching, you want to make sure you are fully informed on the degree programs that are available.   You should research both local and online universities and choose the school that you feel best fits your needs and current lifestyle. The following teaching degree programs represent some of the best options available.
Online Bachelor Degree Programs for Teachers
---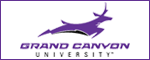 Bachelor Degree Programs:
B.S. in Elementary Education - Early Childhood Education, B.S. in Elementary Education - Special Education, B.S. in Elementary Education - English, B.S. in Elementary Education - Math, B.S. in Elementary Education - Science, B.S. in Secondary Education - Business Education, B.S. in Secondary Education - English, B.S. in Secondary Education - Math, B.S. in Secondary Education - Biology, B.S. in Secondary Education - Chemistry, B.S. in Secondary Education - Physical Education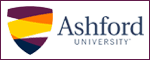 Bachelor Degree Programs:
B.A. in Cognitive Studies, B.A. in Instructional Design, B.A. in Child Development, B.A. in Early Childhood Education , B.A. in Education Studies, B.A. in English Language Learner Studies, B.A. in Library Science and Media
Bachelor Degree Programs:
Accelerated B.S. in Professional Studies to M.A. in Teaching and Learning
Master Programs
---
Doctoral Programs
---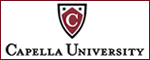 Doctoral Degree Programs:
Ph.D in Curriculum and Instruction, Ph.D in K–12 Studies in Education, Ph.D in Instructional Design for Online Learning, Ph.D in Leadership for Higher Education, Ph.D in Leadership in Educational Administration, Ph.D in Postsecondary and Adult Education, Ph.D in Professional Studies in Education, Ph.D in Special Education Leadership, Ph.D in Training and Performance Improvement, Ed.D in Educational Leadership and Management, Ed.S in Curriculum and Instruction, Ed.S in Leadership Education Administration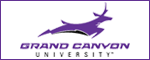 Doctoral Degree Programs:
Ed.D. in Organizational Leadership - Organizational Development, Ed.D. in Organizational Leadership - Higher Education Leadership, Ed.D. in Organizational Leadership - Effective Schools , Ed.D. in Organizational Leadership - Behavioral Health, Ed.D. in Organizational Leadership - Instructional Leadership
Associate Programs
---