Free Congruency Worksheets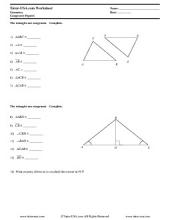 In this worksheet, students are asked to use congruency statements to identify congruent figures and congruent parts. They are also asked to write congruency statements for pairs of figures, and to...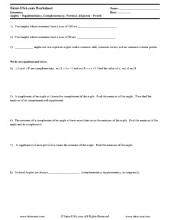 This geometry proofs worksheet begins with questions on the definitions of complementary, supplementary, vertical, and adjacent angles. Students must use these definitions to find the measure of...