Free Divisibility Rules Worksheets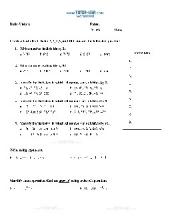 This worksheet, which was previously a test, starts with problems on the divisibility rules of 2, 3, 5, 9, and 10. There are problems on simplifying exponents, order of operations, prime...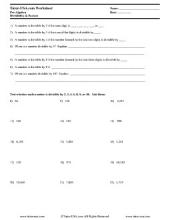 This worksheet includes problems divisibility rules and on factors and multiples. Problems include using divisibility rules, explaining the difference between factor and multiple, and finding factors...