Free Coordinate Plane Worksheets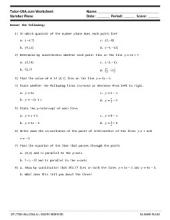 In this free worksheet, students must use the coordinate plane to answer questions such as "In which quadrant does the point lie?", "Find the value of k if (k, 7) lies on the line y =...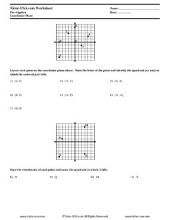 This Free Pre-Algebra Worksheet contains problems on the coordinate plane and ordered pairs. Students must identify quadrants given an ordered pair, graph points, identify graphs of ordered pairs,...