Free Logarithms Worksheets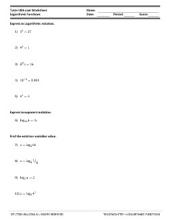 In this free trigonometry worksheet, students must complete problems involving logarithmic functions. Students must express logarithmic functions as exponential functions, exponential functions as...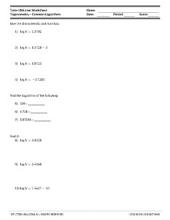 This free trigonometry worksheet contains problems on common logarithms. The worksheet begins with problems where students must find the mantissa and characteristic of logarithms. The remaining...