Free Prime Factorization Worksheets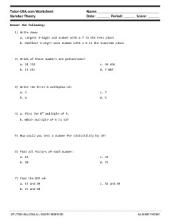 In this free worksheet, students must determine if a a number is a palindrome, find multiples, test for divisibility, find factors, find GCF (Greatest common factor), and LCM (least common multiple).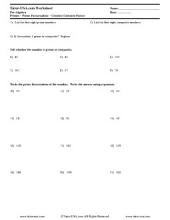 This worksheet contains problems on prime factorization and Greatest Common Factor. Students must determine whether a number is prime or composite, complete factor trees, find the prime factorization...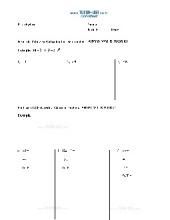 This Free Pre-Algebra Worksheet contains problems on prime factorization, greatest common factor (GCF), and simplifying rational numbers. Students must write the prime factorization of numbers, find...