Free Properties Worksheets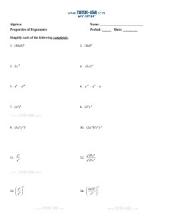 This free algebra worksheet contains problems that require the use of exponent rules and properties to simplify.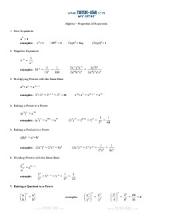 This handout contains the rules and properties for Exponents. This review sheet contains no problems, but gives examples for each of the exponent rules.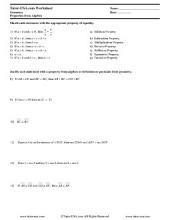 This worksheets begins with a review of the properties of equality and congruence. Properties covered include the addition property, subtraction property, multiplication property, reflexive property...