Free Parallelograms Worksheets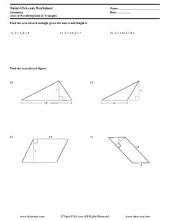 Problems in this worksheet require the use of the formulas for the area of parallelograms (A = bh) and triangles (A = 1/2bh) to find the area of different polygons.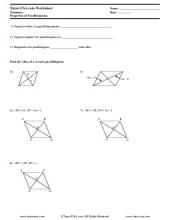 This free geometry worksheet contains problems on the properties and theorems of parallelograms. Problems require the application of the definitions and properties of opposite sides, opposite angles...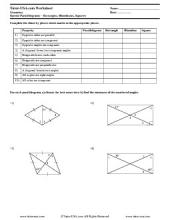 This worksheet requires the application of the properties of special parallelograms - rectangles, rhombuses, and squares. Students must match given properties to parallelograms, squares, rectangles,...